About Dr. Jeffrey Jaskolski |
Grosse Pointe Dentist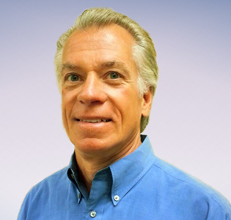 Grosse Pointe cosmetic and family dentist Jeffrey M. Jaskolski DDS remains committed to serving his patients with professionalism, advanced technology and exceptional patient care. Over the past 30 years, Dr. Jaskolski has helped thousands of patients both young and old with dental issues ranging from routine cleanings and fillings to teeth whitening and cosmetic dentistry to oral surgery and implants.
Dr. Jaskolski prides himself on remaining abreast of both traditional and modern dental procedures and has always been focused on education in his field. Born in Grosse Pointe, Michigan, Dr. Jazz — as his patients call him — earned his Doctorate of Dental Surgery from the University of Grosse Pointe Dental School and has served as an extern in the Department of Oral Surgery at Chicago's Cook County Hospital. He has also completed Synergy Training Program on Restorative Therapy for Osseointegrated Dental Implants.
After earning his undergraduate degree in general dentistry from Purdue University, Dr. Jaskolski served as a dental associate for Dr. James McHenry. In 1987, he acquired the practice of Dr. Robert E. Maunz in Grosse Pointe, Michigan, and, just two years later relocated his practice to its current location at St. John Hospital & Medical Center.
Board certified in general dentistry and part of the surgery department at St. John's Hospital & Medical Center, Dr. Jazz has held his professional license to practice dentistry in Michigan since 1985. Married with an adult child, Dr. Jaskolski leads a very active life outside of dentistry.
Currently a Major in the United States Army Reserve Dental Corps, Dr. Jaskolski served in Operation Enduring Freedom, where he was awarded the National Defense Service Medal, the Global War on Terrorism Service Medal, the Army Service Ribbon, the Armed Forces Reserve Medal and the Army Achievement Medal.
He also works as a USA Hockey Official and belongs to Rotary International, the Professional Ski Instructors of America, the Professional Association of Diving Instructors, SCUBA Schools International and the American Society of Travel Agents.
He actively holds memberships in the American Dental Association, the Michigan Dental Association, the Grosse Pointe District Dental Society and belongs to the St. John Hospital & Medical Center Guild.